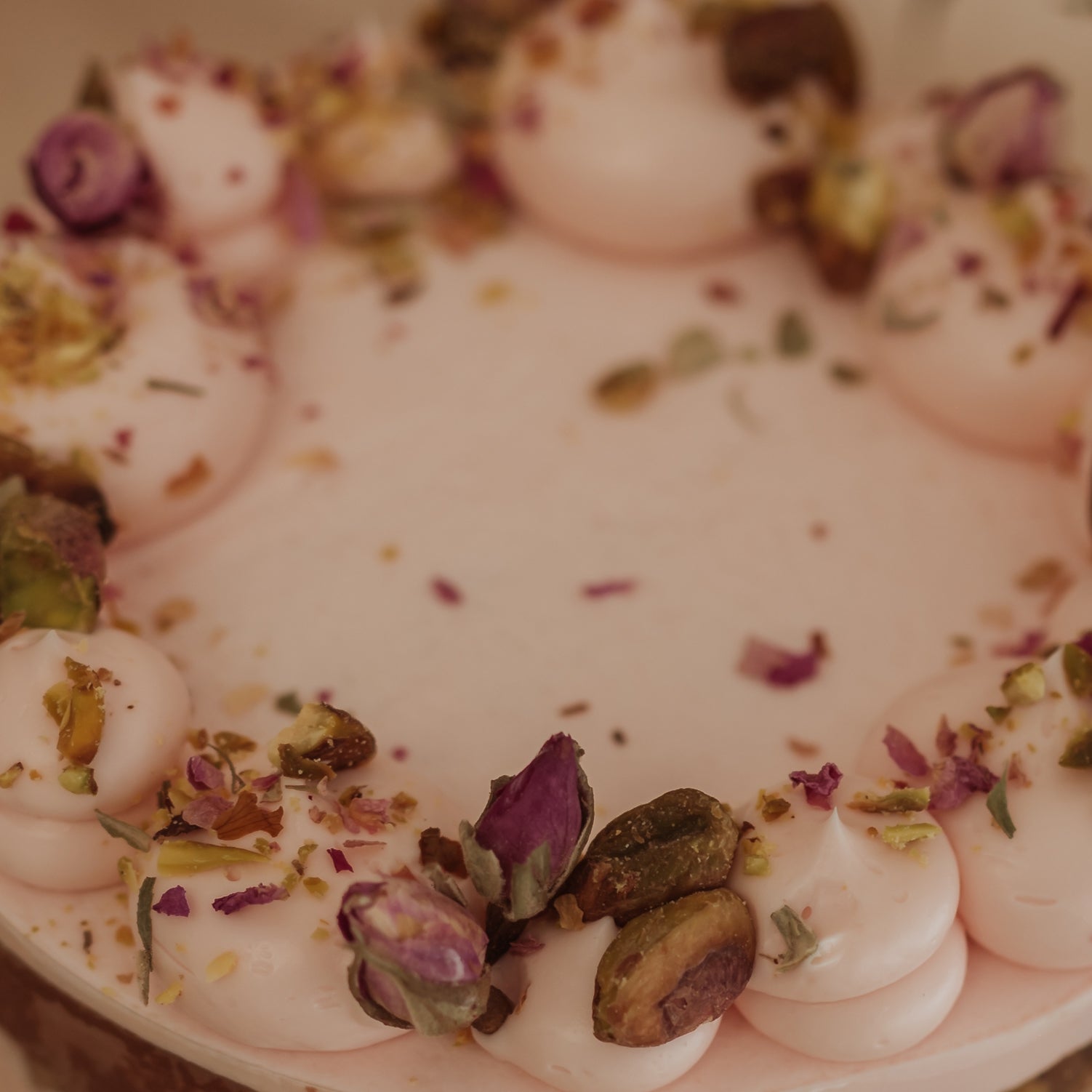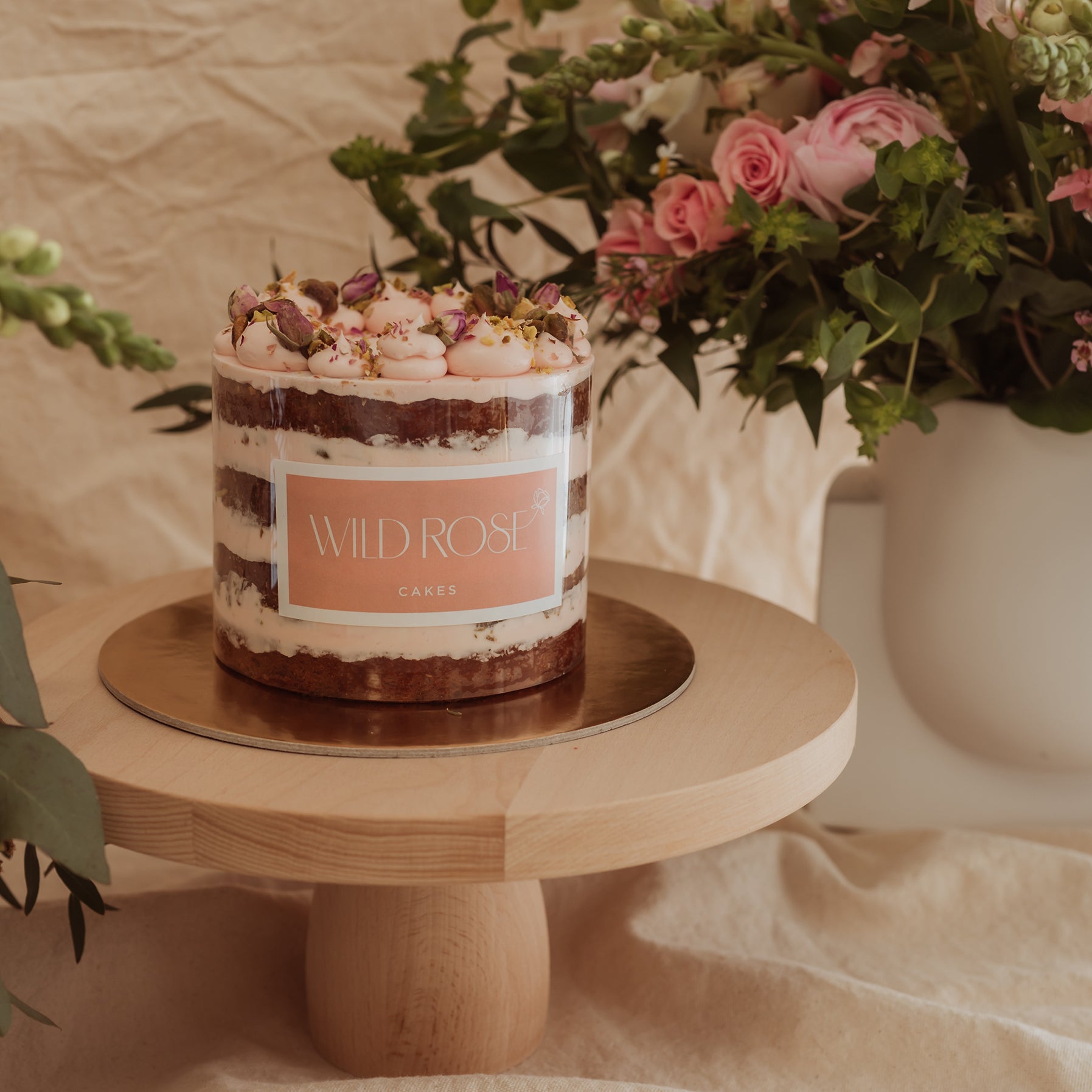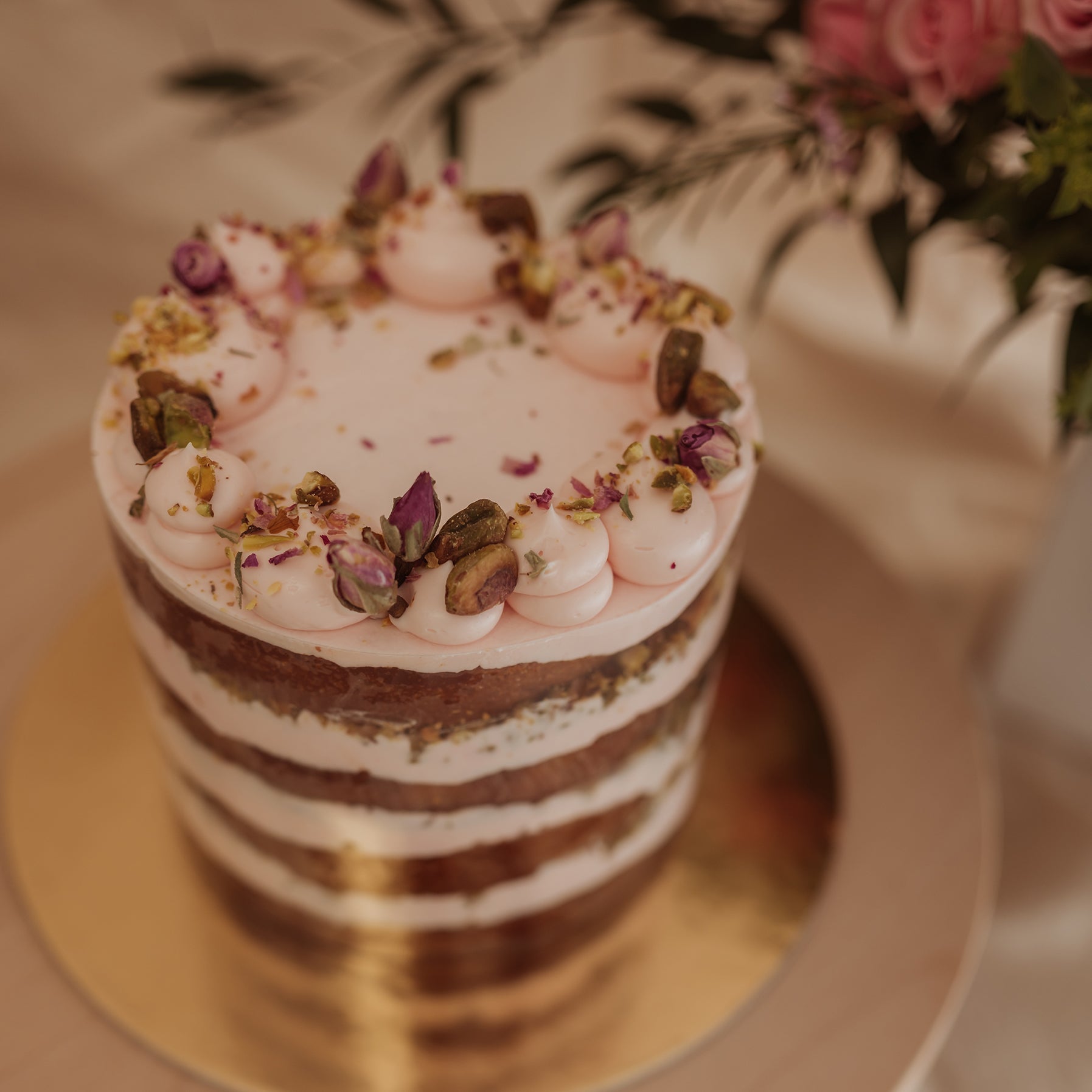 Description
A Signature Wild Rose Cakes Flavour. Persian Love cake features layers of white chocolate caramel mud cake, scented with cardamom and cinnamon. Filling with a rose-scented cream cheese buttercream and chopped roasted pistachios. Topped with piped Swiss meringue buttercream, edible rose petals, and pistachios.
-All cakes are made with Swiss meringue buttercream, and the highest quality ingredients available.
-Cakes will last, if refrigerated, for a few days after pick-up
Care Instructions
All cakes are made with a high butter content swiss meringue buttercream. Cakes are best enjoyed at room temperature. Cakes should be stored in the fridge overnight. Allow cakes to temper at room temperature for 2-4 hours before enjoying if refrigerated. Cakes will last for 3-4 days after pickup if refrigerated. Be sure to transport your cake on a flat surface in an air conditioned vehicle. Cakes should not sit in direct sunlight at any point.
Sizing and Serving
Serving amounts are approximates based off of grid cutting your cake into 1.5" x 2" rectangular pieces.
"Short" cakes are approximately 5" tall.
"Tall" cakes are approximately 8" tall.
We do not allow pick-up for cakes larger than 2-tiers.
Choose your pick-up date and time upon checkout.