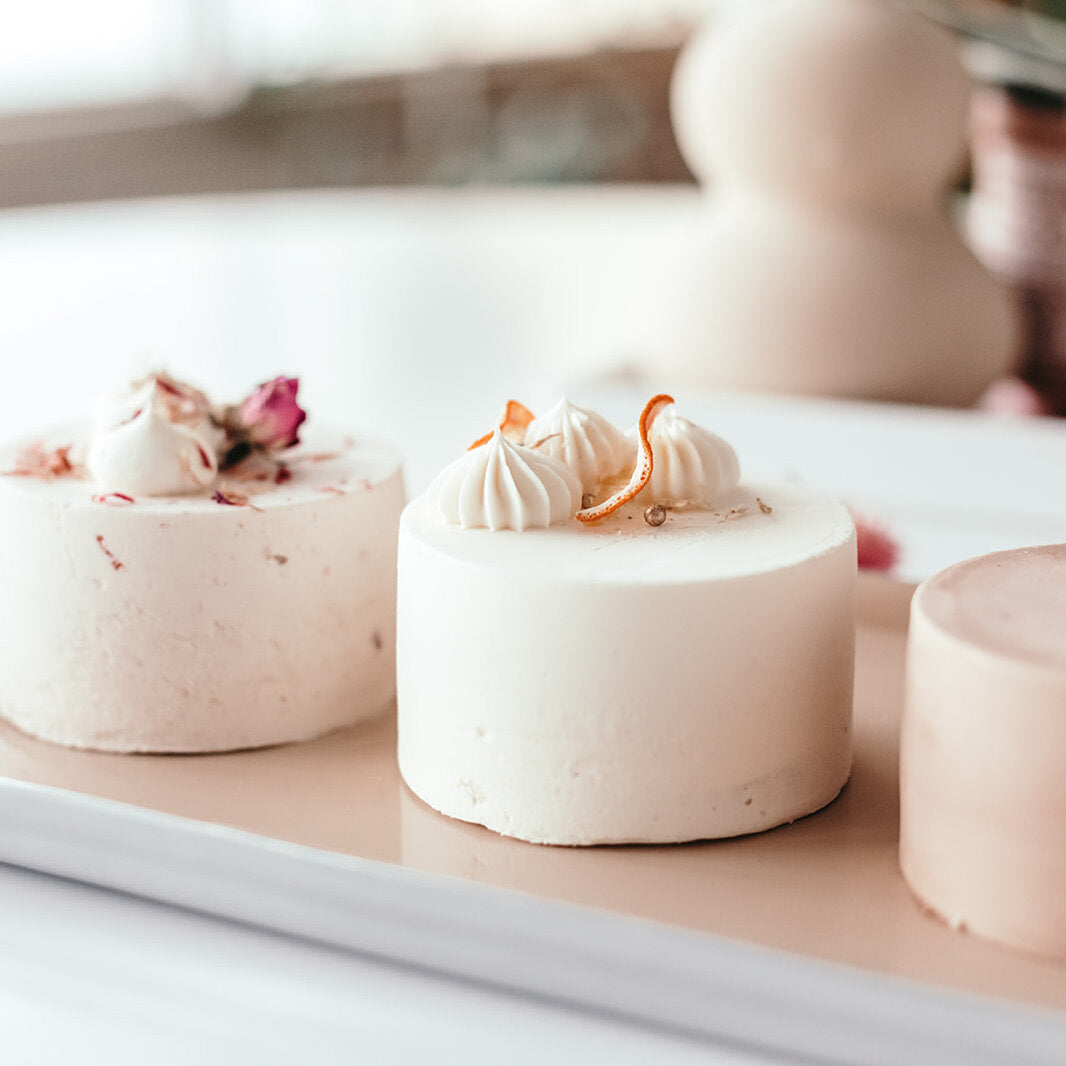 Tasting Box November 19th
Description
This box will be available for pick-up from the Wild Rose Cakes kitchen between 11 am-2 pm on Sunday November 19th. The box will contain 5, 3-inch cakes in an assortment of our most popular flavours.
Flavours:
Lavender Lemon Blueberry
Strawberry Champagne
Coconut Raspberry Passionfruit
Double Chocolate Salted Caramel
Earl Grey Blackberry
There will be no flavour substitutions available for this box, as well, none of the flavours are able to be made gluten-free on this date.
*We are open with retail items that day as well. So some flavours not included in the box will be available to purchase in cupcakes such as vanilla/vanilla, red velvet, and earl grey.
Pick-up Address, Wild Rose Cakes - 4532 99st street, Edmonton
Time: 11am-2pm
Cakes will keep in the fridge for up to 4 days but bring to room temp before indulging for the best experience.
This tasting date is not limited to brides/grooms, it is open to anyone wanting to try some cake!
Care Instructions
All cakes are made with a high butter content swiss meringue buttercream. Cakes are best enjoyed at room temperature. Cakes should be stored in the fridge overnight. Allow cakes to temper at room temperature for 2-4 hours before enjoying if refrigerated. Cakes will last for 3-4 days after pickup if refrigerated. Be sure to transport your cake on a flat surface in an air conditioned vehicle. Cakes should not sit in direct sunlight at any point.
Sizing and Serving
Serving amounts are approximates based off of grid cutting your cake into 1.5" x 2" rectangular pieces.
"Short" cakes are approximately 5" tall.
"Tall" cakes are approximately 8" tall.
We do not allow pick-up for cakes larger than 2-tiers.
Choose your pick-up date and time upon checkout.
Tasting Box November 19th